The appeal of online shopping comes in its convenience – the ability to browse, purchase and receive goods when, where and how you want. So it's not surprising that the extra day's wait for redelivery, or a trip to the parcel pick-up point that results after a missed delivery, is top of your customer's frustration list.
And it's not much fun for retailers either. Disgruntled customer service calls, negative social sharing and lower customer satisfaction rates, can all have a knock-on effect on repeat business, new business and the bottom line.
That's why encouraging your customers to provide Authority to Leave (ATL) is a smart move for your online store. Allowing the courier to leave a parcel in a safe place, in the event that the recipient is not there to receive it, has a three-fold advantage:
Research shows customer satisfaction rating improves when they receive their parcel first time (no surprises there)

Customers are 3x more likely to inquire about a parcel that requires a signature, than those that have ATL (meaning less time is spent answering those emails and phone calls)

86% of customers who prefer home delivery, have somewhere safe for their parcel to be left if they're not home (increasing the % of parcels delivered the first time)
So that's the why. Let's move on to the how.
There are two ways to ensure Authority To Leave keeps your customer satisfaction ratings soaring; ATL by default, or ATL by choice.
ATL by default
This is fairly straightforward – you automatically switch ATL on for all orders. Shippit makes this nice and easy. Simply login, go to advanced settings and 'set Authority To Leave as a default for all orders' on.
We have two recommendations here. Firstly that you advise your customers at checkout that the delivery person has the authority to leave the parcel in a safe place if they are not there to receive it.
And secondly, for obvious reasons, we don't recommend default ATL for retailers who sell expensive goods. We'll leave that one there.
ATL by choice
This route gives your customers the option to select ATL (or not) when making their purchase. The plus side is that by allowing your customers to 'opt-in', they take on some responsibility for ensuring there is a safe place for the parcel to be left.
The Iconic do this really well, making it super easy at checkout not only to select ATL but also for the customer to choose their preference on where their delivery is left. Customers must actively select that their parcel be sent to the Post Office, taking the edge off any inconvenience felt in the trip to collect it.
Another noteworthy point in The Iconic's ATL process, is to alert the customer that it is not the retailer's responsibility, should the delivery go missing. Covering yourself for liability in this way, will save many headaches later.
Given the associated risks, customers may require some education around the benefits of ATL, before being comfortable enough to tick the box.
This education may come in the form of a blog or social media post, or content on your website to explain the strict procedures followed by the carrier, when delivering parcels as Authority To Leave.
To help you form this content, here is the typical process a delivery person will follow:
Check that the item has been approved for Authority To Leave.

Check if there are any special instructions outside of Authority To Leave.

If a parcel has been sent as Authority To Leave, it can only be left in a safe place. This would mean it cannot be seen from the road and is safe from weather and pets.

If the parcel can be left safely, it will be scanned as delivery completed and tracking updated as delivered.

If the parcel cannot be left in a safe place a ''failed delivery" card will be left under the front entry door or in the letterbox. The card will indicate the parcel was unsafe to leave.
Despite your best efforts in providing options to deliver to a location, time slot and delivery speed of their choosing, it's inevitable that sometimes your customer will miss a parcel's arrival. ATL avoids the disappointment, frustration and consequent time spent, for you and them, tracking down the parcel's whereabouts.
It ensures convenient, first-time delivery, even if your customer is not there to receive it, leaving you free to concentrate on fulfilling the new orders that are coming in, rather than sorting out the ones just gone.
Track it, brand it, Shippit
Reduce inbound queries and complaints by up to 90% with Shippit. See how!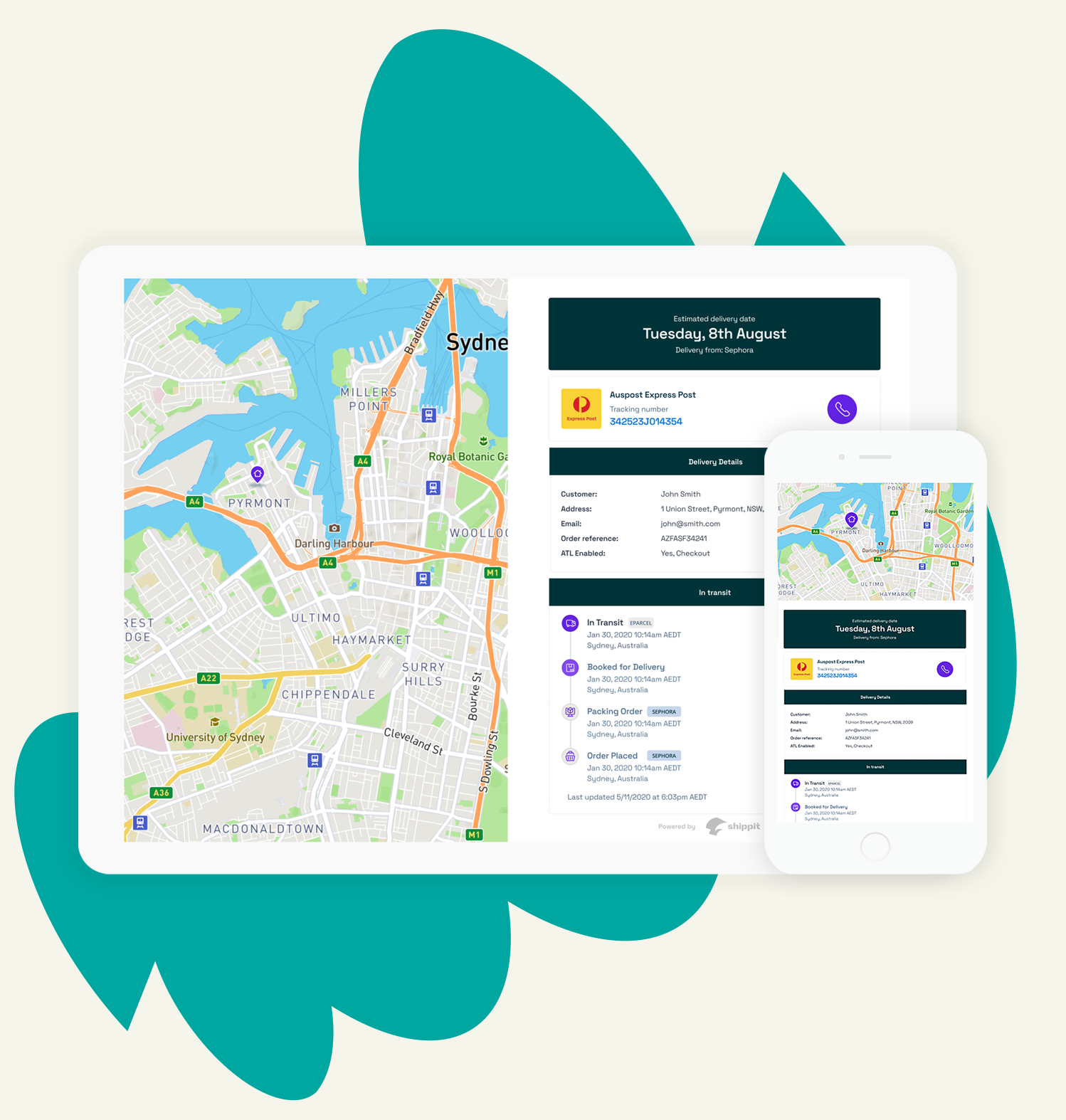 Shippit.com is the shipping engine for modern retail. Learn more about our how our software can save you time, money and keep your customers happy this year.