Before the COVID-19 pandemic rocked the world, instant gratification shipping experiences wasn't just a nice to have but a value-add for major online retailers like THE ICONIC. Customers could click "Buy now," and items would arrive on their doorsteps within 24 hours at best and 48 hours at worst. As the shutdowns began, lightning-fast delivery became progressively slower. Online retailers even had to prioritise shipments based on item necessity.
For example, baby formula and toothpaste were delivered before headphones and dumbbells. Other companies fared even worse. With the virus infecting warehouse workers worldwide and demand for consumer goods higher than ever before, it became challenging to have anything shipped quickly.
Today, the shipping woes caused by COVID aren't over, far from it. With supply chain challenges and historically high inflation rates worldwide, shipping prices are skyrocketing. Businesses are consequently forced to either absorb those increases or raise their prices and shipping thresholds. While customer behaviours have changed drastically over the last few years, their expectations of online retailers have also shifted. This article will examine today's shipping experience and what customers really expect from e-commerce brands.
Current market shipping experiences
When you go online to purchase a product, you likely click a few buttons and go about your day, not thinking about the chain of events you've set forth by pressing "Submit order." While buying products online is simple for the consumer, many moving parts behind the scenes ensure they receive what they ordered promptly. Once an order is submitted by a user online, it must be picked at a warehouse, placed in packaging, labelled, scheduled for pickup by a shipping carrier, put on a truck (or trucks), and placed on a doorstep, in a mailbox, or on a doorman's desk.
Given the chaos of early COVID, many customers understood shipping disruptions for a time anyway. Today, customer shipping expectations are back to normal, normal being fast, convenient, and flexible.
According to Shopify's Future of Commerce report, consumers said these shipping offerings had a "very significant influence" or "significant influence" on their decision to make a purchase:
Free shipping: 75%

Fast shipping (e.g., same-day or next-day delivery): 60%

Flexible shipping (e.g., choice of delivery time and date): 53%
In addition to speed, customers expect reliability, customisability, convenience, and simple return options.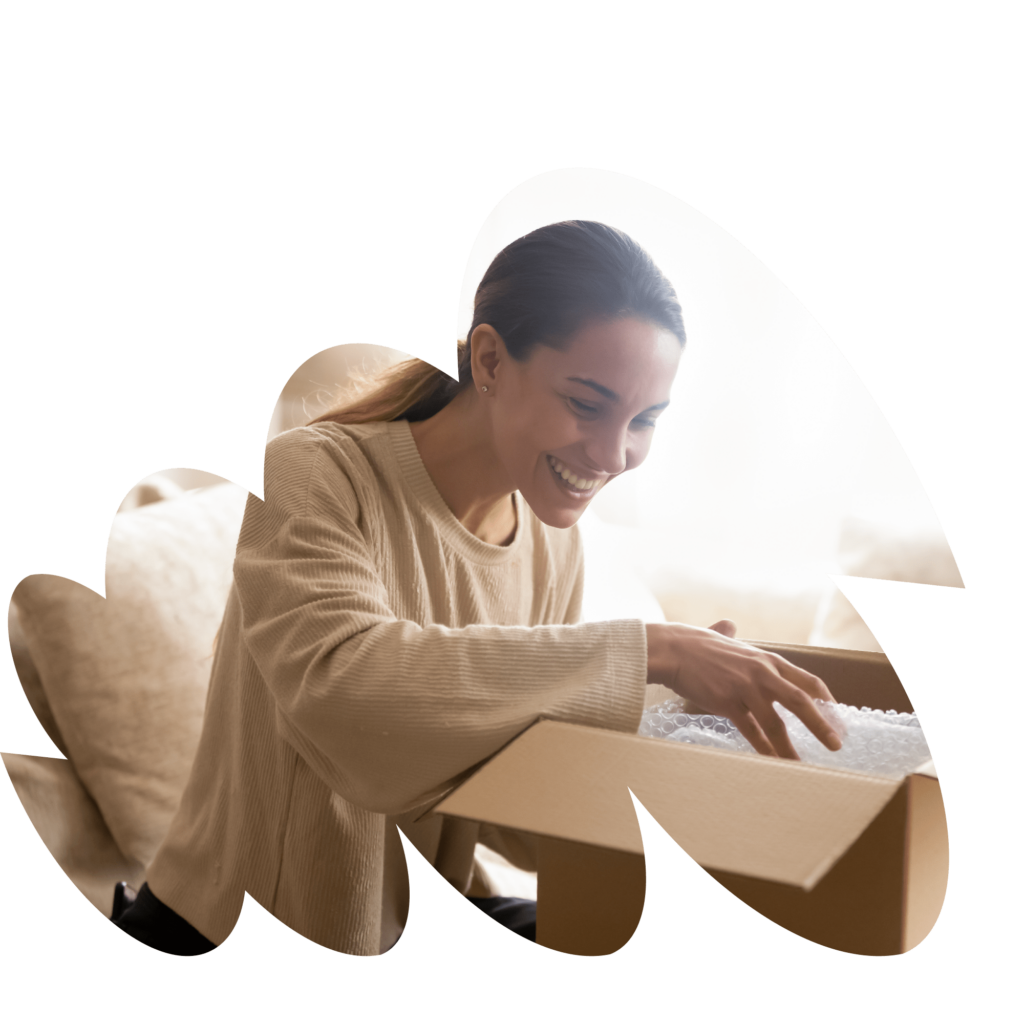 What customers really expect from e-commerce brands
Convenience
Brand loyalty in 2022 is less about a consumer's emotional connection to a company or product and more about if the latter makes their life easier. According to a report from the National Retail Federation (NRF), 83% of consumers say convenience while shopping is more important to them than five years ago. Moreover, 97% of respondents have backed out of a purchase because it was inconvenient.
Brands that offer a wide range of shipping options (buy online, pick up in-store, and two-day shipping), easy checkout, and easy returns will reign supreme this year. These options can boost brand loyalty, as 93% say they are more likely to choose to shop at a specific retailer based on convenience. CUE Clothing has set the bar high for convenience, and e-commerce businesses should do their best to mirror its ease of ordering. With on-demand delivery from Uber via Shippit, companies can do just that.
Reliability of shipping experience
In a post-COVID world, more shoppers are ordering their essential items online. From toilet paper to snacks, baby food, vitamins, and even medications, shoppers rely on online retailers for far more than "extra" or "fun" purchases. Customers expect the brands they purchase from to accurately pick, pack, and ship their orders to them within their specified delivery window.
That's why a simplified view of information to track deliveries is so important. E-commerce brands must take steps to ensure order accuracy. Implementing relevant tracking technology and systems of checks and balances can go a long way toward improving order accuracy.
Here are some key ways to create a consistent and reliable tracking experience:
Communicate the status of the delivery so your customers can better understand when their package will arrive.

Provide detailed tracking information with a tracking page that updates based on information carriers may share on each delivery status, including the current location of the package (when it was last scanned).

Allow customers to quickly see how many packages are expected to arrive and select specific packages they'd like to track.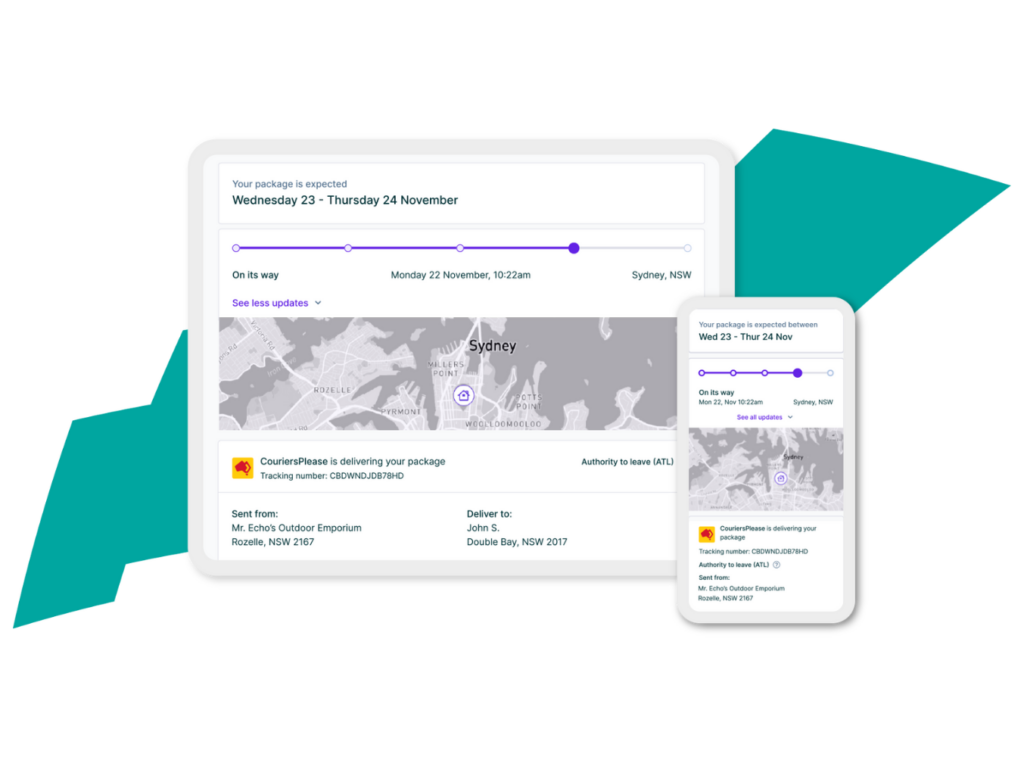 Providing detailed alerts each time a package is moved can help shoppers feel at ease about their delivery, even if it's running late.
Another critical component to consider as your business grows is, maintaining your speed of delivery. Adhering to the delivery time quoted at checkout is not always accurate, and this can be frustrating for customers.
To set better expectations, a data-driven delivery estimate on tracking pages can help alleviate concerns about the accuracy of the delivery time. Shipping with multi-carrier shipping technology, like Shippit, can help ease the burden.
Differentiated delivery options
Another vital component of today's shipping experience is differentiated delivery options. Customers want to control how, when, and where they get their online orders, so the more options they have, the better. Some popular delivery options include:
Free in-store pickup

On-demand delivery

Free shipping

Flat-rate shipping

Custom shipping
If you have a physical storefront, consider offering in-store pickup for customers in your community. In-store pick-up allows shoppers to get their orders faster, without shipping costs, and at a time that may be more convenient for them. Additionally, picking up in-store ensures their package won't be stolen off their stoop.
Offering on-demand delivery is enticing to customers and may boost brand loyalty; however, in the past, it required a perfect logistics system. Today, on-demand delivery is no longer reserved for large enterprises. On-demand delivery is now accessible for small and medium-sized businesses by using Uber and Shippit rates.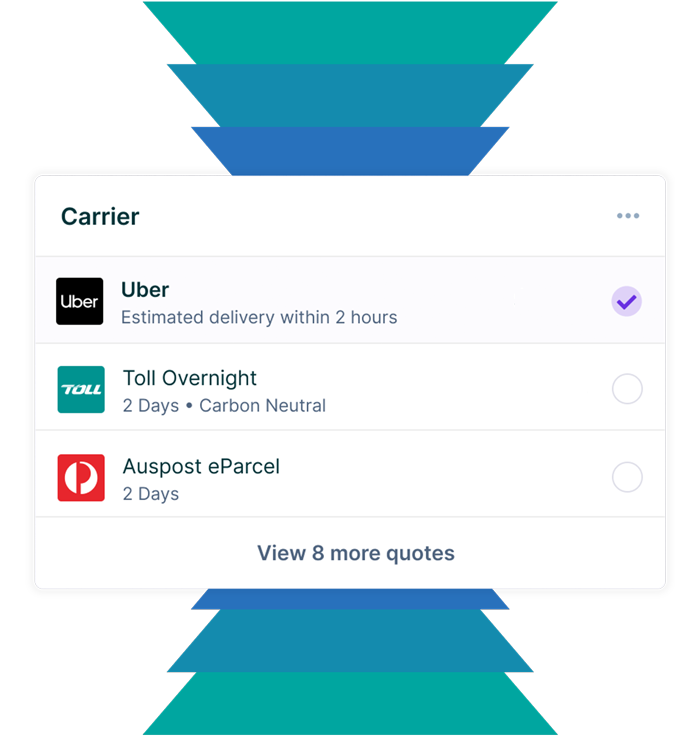 Free shipping is an easy option for most businesses, especially if a certain purchase amount is required to reach the threshold. For example, many companies offer free shipping at the $50 mark. Plus, 80% of consumers expect free shipping when ordering a specific dollar amount of products, and 66% expect free shipping for all online orders. If free shipping is not offered, shoppers may abandon their carts and head to a competitor's website. The downfall of free shipping for e-commerce brands is, of course, the cost. Free shipping can cost anywhere from $5 to $50 per package depending on the box's size, weight, and destination, eating into a business's profits.
Next, a flat-rate shipping option can help companies avoid some of the challenges of free shipping. Flat-rate shipping involves charging a set fee for shipping regardless of variables. Charging a flat rate of $20 for shipping can help recoup some shipping costs. Check out how 99 Bikes uses flat-rate shipping to increase basket value.
Finally, custom shipping options give shoppers various choices like Standard, Express, Same Day, or Click and Collect, with corresponding rates, so they control how fast their package arrives and how much they spend. Shippit lets you offer multiple delivery options in your shopping cart, so your customers have the power to choose when and how their order is delivered.
Easy return options
As e-commerce shopping rose in popularity during COVID, so too did e-commerce returns. There's truly nothing worse than ordering shoes online only to open the package, try them on, and realise they don't fit. Well, actually, there is something worse—a crummy return policy.
Today's customers expect an easy online shopping experience that includes easy returns. The more hoops they have to jump through to send back a product, the less likely they will return to a brand. Moreover, consumers want to avoid contacting customer service to initiate returns.
Customers prefer to initiate the returns via an online return portal with just a few clicks—bonus points for brands that include a return label with their original parcel delivery. Just look at The Athlete's Foot, a major shoe retailer that wanted to provide a world-class customer experience for returns. They partnered with Shippit to develop Shippit Returns, where its shoppers could immediately print a return shipping label and drop off the item at a post office. This resulted in 50% less time processing return requests.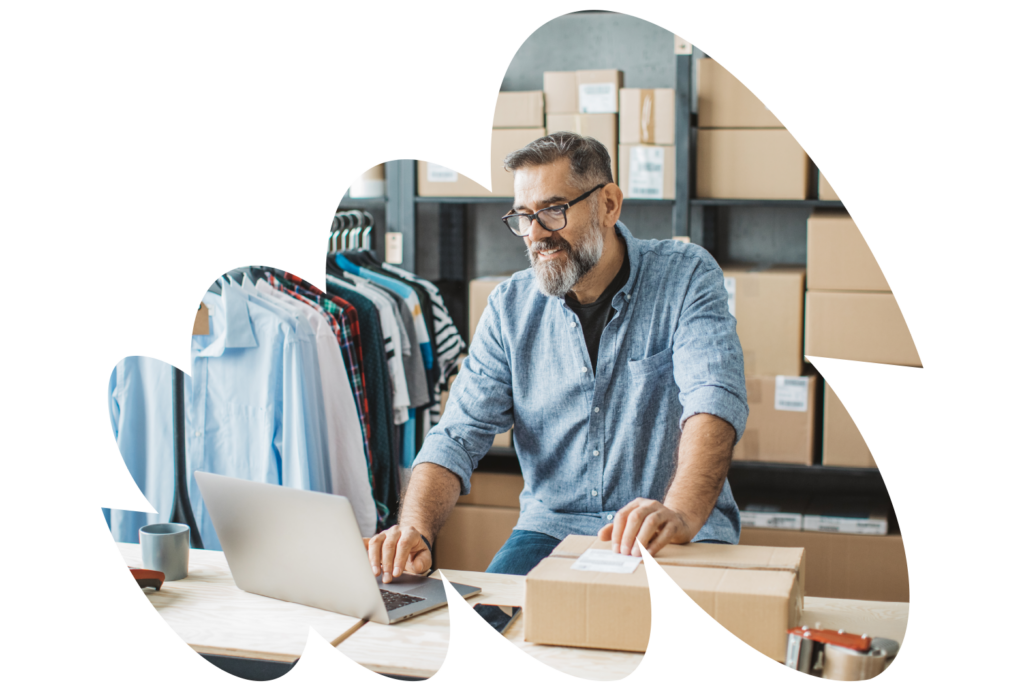 Be a serial shipper
When it comes to streamlining shipping to meet customer expectations, diversity is vital. Avoid depending on just one carrier. Shippit offers the industry's best-connected shipping software. One account gives you fast access to leading carriers—label, manifest, and book orders with multiple carriers in one place. You can also choose between exclusive delivery rates or connecting your pre-negotiated carrier accounts.
Finally, when things don't go to plan and shipments are delayed, our multi-carrier platform makes it easy to access additional carriers and delivery services.
Learn more about shipping and delivery solutions here.