Last year, Adobe revealed that Black Friday sales hit a record high and pulled in $205 billion globally.
Given the steady growth of Black Friday revenue over the years, and a 23% increase for Shopify sites alone, we expect 2022 holiday sales to be even higher. Moreover, changing consumer trends have created a window of opportunity for forward-thinking brands to distinguish themselves from the competition. It's time to reach beyond just adding mobile support, and instead diving deeper into the new world of opportunities.
While Black Friday presents the ideal opportunity to boost your bottom line, the competition is stiffer than ever. It's critical to perfect your customer experience strategy for the coming sales storm. Remember, your shoppers' experiences aren't done until their products arrive in a safe, usable condition and they decide to keep them instead of starting a return.
Order fulfillment and post-purchase engagement help you turn individual shopping experiences into long-term customers. In this article, we'll discuss some of the worst Black Friday and Cyber Monday (BFCM) selling and fulfillment mistakes that can sink your holiday sales opportunities.
Not Promoting Your Sustainability
Today's shoppers are more concerned about sustainability than before, much of which is driven by eCommerce habits. One study from the end of 2021 found that 40% of shoppers care more now than they did before the pandemic began, and 50% use sustainability as a deciding factor in their purchases.
Millennials make up much of the eCommerce spending base, and 75% view sustainability as at least "somewhat" important when buying consumer packaged goods. That's above the 60% of all consumers who are paying more attention to packaging. Promoting sustainability can get them in the door, and the same study notes that 85% of shoppers that make an eco-friendly purchase are likely to buy those same products again.
One of the concerns around recent BFCM sales is that companies must create deep discounts to compete. That's a struggle because product sourcing, supply chains, and environmentally friendly packaging are all more expensive than ever. Thankfully, being eco-conscious gives you an edge here.
Nearly two-thirds of your shoppers are willing to spend more when you use sustainable packaging. And 40% of your audience also agrees that you should set minimum order values for free or expedited shipping offers. That means they're willing to pay more in general, and willing to spend a little more to get shipping that is fast and affordable for you.
The market is slowly emerging from the pandemic mindset of protectionism and controlled online spending. As your business begins to compete more with local and brick-and-mortar retailers, you'll need an edge. Environmentally friendly practices, especially supply chain work during peak, can be that edge thanks to consumer preferences. Demonstrate your commitment clearly in ways that they can believe, or even better, verify.
On the order fulfillment and post-purchase experience side of things, customers check your work here. They can tell if your materials can't be recycled. You won't get credit if their experience is different from your claims. And don't try to trick people. Consumers are savvy. They can distinguish between superficial marketing gimmicks and brands that genuinely commit to eco-friendly practices. You need to prove to consumers that you're the latter.
Not Investing in Adequate Technical Support and Infrastructure
This lack of technical preparation is one of the worst mistakes you can make. Historically, approximately 37% of all holiday sales in retail are made during Cyber Week, meaning successful eCommerce brands experience a massive surge in traffic on Black Friday.
Now, with all that traffic coming in, what happens if your website lags or crashes altogether? You'll lose customers.
Thus, be sure to invest in the necessary tech support and infrastructure beforehand. Contact your hosting provider and check if your current plan can handle the traffic. Additionally, you can pull up your store's traffic statistics from last Black Friday to better project how much traffic you'll get this year. Make sure the team in charge of your website is on standby if any problems need to be fixed immediately.
Don't let a web crash harm your order fulfillment and post-purchase experiences either. Faulty forms can lead to incorrect addresses and high levels of returns and refunds. Or, your follow-up marketing can be a giant pain if you hound someone about reviews or use before their products arrive. That means getting fulfillment right and linking those systems so you give people time to enjoy their order.
Assuming Shoppers Already Know What They Want
On Black Friday, consumers exhibit large-scale spending patterns. They're hunting for the best bargains and a convenient shopping experience. Everyone else is hitting the sales, so each consumer feels compelled to spend too.
Many shoppers are just browsing for sales. Don't assume your customers know what they want; guide them towards purchasing decisions.
You can leverage product recommendations and "popular" product listings on your eCommerce platform to drive sales. Trending product listings indicate that shoppers think a deal is a great buy, encouraging more customers to get in on the action.
Additionally, personalized emails with product recommendations can also increase your Black Friday conversion rates. You can get creative with your email marketing strategy and share holiday buying guides or best product rundowns, directing customers towards high-value goods.
Not Following Up With Cart Abandoners
Cart abandonment rates soar on Black Friday, as eCommerce stores are swarmed with bargain-hunters comparing deals. In 2021, Black Friday cart abandonment reached 76.73%.
You can retarget existing customers with automated recovery emails, but getting first-timers to come back is tricky. Try using strategic pop-ups to capture emails from new prospects and retarget them after. Additionally, providing incentives like free shipping or discount codes also encourages consumers to drop their emails.
Not Offering a Seamless Shopping Experience Across Devices
Interestingly, retailers experienced the most traffic from smartphones on Black Friday in 2019, although Desktop conversion rates were much higher. In 2021, smartphones accounted for 70% of Shopify sales. Mobile shoppers also spend and browse more on average than desktop or tablet users.
The message is clear: retailers must provide seamless experiences across all devices. Your online store should be optimized for desktop, mobile, and tablets, and customers need to be able to carry the shame shopping experience across all devices.
Failing to manage shipping expectations
Free shipping remains a critical factor in influencing consumer buying decisions. In 2019, 49% of customers cited free shipping as the reason for making a purchase that they were otherwise hesitant about. If offering free shipping isn't already part of your Black Friday strategy, it's time to consider it.
Another consumer delivery expectation that we're all too familiar with is expedited shipping. Thanks to Amazon Prime, shoppers now expect e-commerce retailers to offer 2-day shipping or even next-day delivery as standard.
These expectations can be challenging to meet, and Black Friday sales volumes add to the challenge significantly even if PFS's consumer research revealed that consumers are more lenient about delivery expectations during the peak holiday season.
But should you scale back your shipping offerings? Not quite. Offering expedited shipping during the holidays and succeeding in fulfilling orders can increase customer loyalty, trust, and satisfaction.
Thus, if your shipping and fulfillment teams can handle it, Black Friday is an opportunity to outclass your competition and build lasting customer relationships. However, if you don't have the resources, it's better to suspend fast delivery for Cyber Week because failing to fulfill orders on time discourages consumer trust. Above all, manage and match expectations.
Not Automating Data Validation to Prevent Fraud
The retail fraud to sales ratio remains more or less the same during the holiday season. However, according to the British Retail Consortium (BRC) 's reports, fraud in the retail sector has seen a general increase.
Identity fraud plagues Black Friday sales and can significantly reduce your bottom line, and manually validating customer data isn't an option for growing retail brands. Additionally, smaller brands don't have the workforce to validate the surge in customer data during the holiday season.
Not automating data validation isn't just a Black Friday selling mistake; it's a marketed mistake, period. So if you aren't using automation to verify customer credentials already, implement this ability sooner rather than later.
Conclusion
Black Friday is an ideal opportunity for retail brands to increase revenue and make up for any lack of sales volume during the better half of the year. To make the most of the holiday season, avoid making costly mistakes and refine your marketing strategy with the best practices.
Your eCommerce store should be equipped to handle and validate Black Friday traffic and provide customers with a seamless experience. Ensure your tech stack can manage peak website traffic, automate abandoned cart emails, personalize shopping experiences across devices, and use services to validate customer data.
After accounting for technical considerations, your Black Friday campaign's success resides in your marketing strategy. So, to guarantee successful sales, make sure your plan is diverse, inclusive, and tailored to meet consumer expectations.
---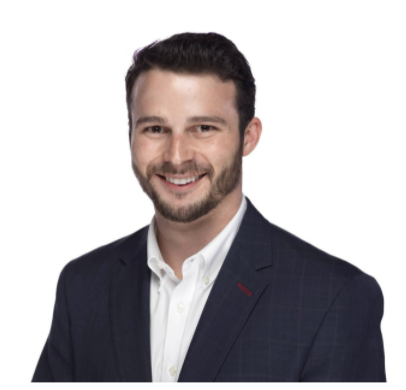 This is a guest post by Jake Rheude.
Jake Rheude is the Vice President of Marketing for Red Stag Fulfillment, an eCommerce fulfillment warehouse that was born out of eCommerce. He has years of experience in eCommerce and business development. In his free time, Jake enjoys reading about business and sharing his own experience with others.