Peak season sales are both a blessing and a curse for business owners. A retailer's fulfilment strategy during this time needs to be up to speed to deal with the sales and revenue generated during the peak season to keep businesses in good stead, as many businesses get swamped with inbound customer enquiries, complaints and questions about their orders and deliveries.
26% of customers consider customer support a deal-breaker, so even when businesses are being stretched to the max, customers still expect to be treated with a high standard of service. On top of that, during the holiday season sales, most businesses experience a staggering 75% increase in customer service enquiries.
So how can we keep the peak season party going without placing added strain on our customer service teams and fulfilment centres?
We chatted with our very own Head of Customer Support at Shippit to show you how to prepare for peak season fulfilment while giving your customers fantastic service and delivery support.
Book orders after you've picked and packed everything
One of the biggest customer support enquiries we get in the Shippit office is about cancelling and re-ordering orders that weren't ready when the courier arrived to pick them up.
We get it. When it gets busy, and you really need your courier to come, it's easy to think: "I'll just book the courier now and pick and pack everything in half an hour."
The problem with this is that unexpected things pop up and distract us from getting everything ready before the courier arrives. Maybe it takes you longer than expected to pick and pack, or perhaps you run out of shipping labels. You never know!
To avoid added fees from your courier and disappointing your customers, be sure to pick and pack your orders before you book your courier.
Pack every order safely, and securely
Many businesses struggle during the peak season to keep up with surging order volumes during peak season. Most websites experience 63% more traffic during November to February compared to the rest of the year, so we often find ourselves unprepared for a sudden rise in sales.
When this happens, it becomes really easy to cut corners in the way we pack deliveries for our customers. But this is one of the biggest no-nos for a growing eCommerce business.
If a customer receives a badly damaged item due to poor packaging, they'll expect a replacement.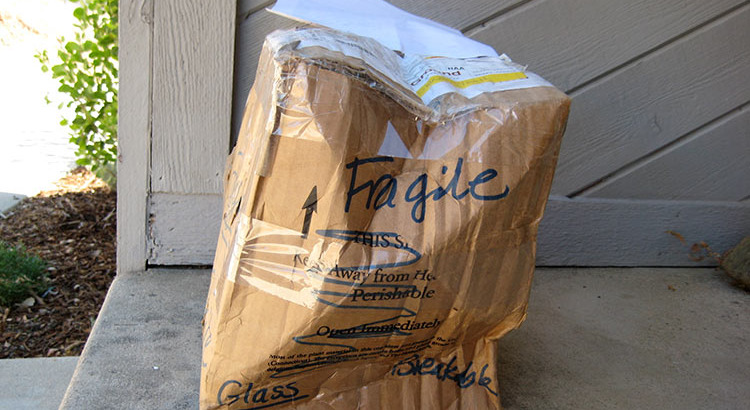 (Are you looking for discounted shipping supplies? Check out the Shippit supply store here).
Over 20% of deliveries are returned because they've been damaged in transit. But if you pack your items safely and securely, you'll save yourself 20% in returns and 20% of the cost in shipping and inventory by not needing to send a replacement.
Ask your customers for authority to leave their deliveries in a safe place
Authority to leave is a rising trend in eCommerce as more and more people shop online, but aren't able to stay home when their shipment arrives.
When you ask your customers for the authority to leave their package in a safe place, it's not only a great option for your customer, but it also reduces re-delivery fees for failed delivery attempts.
Not all customers will opt for an authority to leave if they don't have a safe and secure place to leave the package.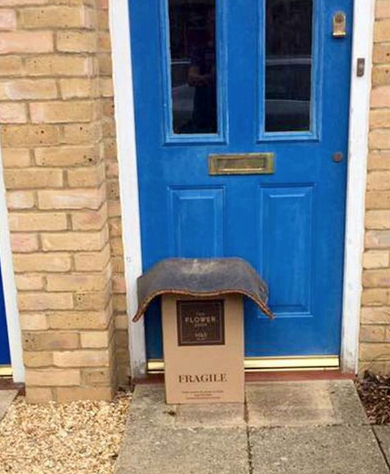 But some customers love to have this as an option as it reduces stress and anxiety when awaiting a delivery. It's also convenient if they work most days of the week and find it bothersome to collect their parcel at the post office after a failed delivery.
Know where to go for delivery investigations
Today's eCommerce logistics landscape is complex. Some of us use third-party logistics providers, some use our own accounts with couriers, and some use a shipping aggregator like Shippit to access courier services.
Let's clear the air on where to go you for each instance so you can spend less time running around, and more time getting to the bottom of your customer enquiries:
If you use a 3PL (3rd Party Logistics)
All 3PL's are different, and they have different policies around the way they manage shipping. Be sure to talk with your 3PL on their expectations and procedures during Peak Season.
If you use your own courier accounts
Go directly to your courier's customer service team. Ensure you have all the information on hand, including your consignment and customer details. Many couriers like Couriers Please can't investigate an enquiry without a consignment number, so be sure to have all the information you need on hand to save time.
If you use a shipping aggregator
Most shipping aggregators have their own accounts with couriers because they're also to negotiate cheaper rates with the volume they offer service providers.
If you book orders through your shipping aggregator, be sure to contact your platform straight away for customer service enquiries.
Shippit offers round the clock support for customer delivery enquiries, so if you feel like you're not ready for the holiday rush, get in touch with our team today.
Check your tracking updates before you panic
If we begin to see a lot of customer enquiries about late deliveries, it becomes very easy to panic and contact your courier straight away.
But if you keep on top of your tracking notifications, there should be no reason to panic unless there are some serious delays.
Tracking updates are updated when couriers scan your shipping label at different stages of the delivery process. When your deliveries are first picked up, that first scanning event means that the package is in transit, and when a customer signs and receives their delivery, the final scanning event marks the parcel as delivered.
If a customer enquiries about their delivery, be sure to check the delivery status before contacting your courier.
If you use a platform like Shippit, you can track and keep on top of deliveries for all couriers in one place. You can also filter orders to see their different stages and which deliveries are late. Find out more about our tracking features here.
Key takeaways
Businesses love peak season sales but hate the increase in customer support and extra time spent picking and packing every day.
No matter how busy you are, remember that there are no shortcuts to customer service, and customers want fast replies to their questions.
Luckily, there are ways to maintain high customer service standards even during the busiest sales period of the year. Follow these peak season fulfilment tips and you'll be alright:
Remember to book couriers only

after

you've picked and packed every order for the day

Remember that skimping on delivery packaging and padding will only result in more returns and damaged item replacements

Offer your customers the option to leave their deliveries in a safe place

Save time by knowing exactly where to go for delivery investigation requests

Tracking updates are your first port of call if a customer contacts you about a late delivery
---
We recently hosted the ultimate guide to peak season planning alongside our valued partners, Australia Post, Shopify, Hero Packaging highlighting how retailers can strike the perfect balance between convenient and cost-effective peak season planning.
Access the full recording below!