The holiday season is always a stressful time of year in retail: did you buy the right amount of inventory? Are staff prepared? Will sales be strong enough to get you through the next nine months?
This year seems poised to break records – at least for online spend. After a record-breaking April, Australia Post had its biggest month of eCommerce deliveries yet in August. And several major retailers, including Kogan and Harvey Norman, have seen online sales growth continue into September.
That's great news for your business, but too much growth in a short period of time also has its challenges. If you don't have efficient systems in place that can scale up alongside an influx of holiday sales, you risk falling behind and missing out.
Here are a few simple steps you can take to avoid wasting time on unnecessary administrative tasks this peak season:
Prioritise your picklist
If you offer your customers different shipping options, you probably try to pick, pack and dispatch priority orders first, it only makes sense. But did you know that you can create a priority picklist in Shippit to streamline the process?
Simply select the orders you wish to be included, generate them as a picklist and download it as a PDF. All that's left to do is to choose the fastest and cheapest courier and book a pick-up.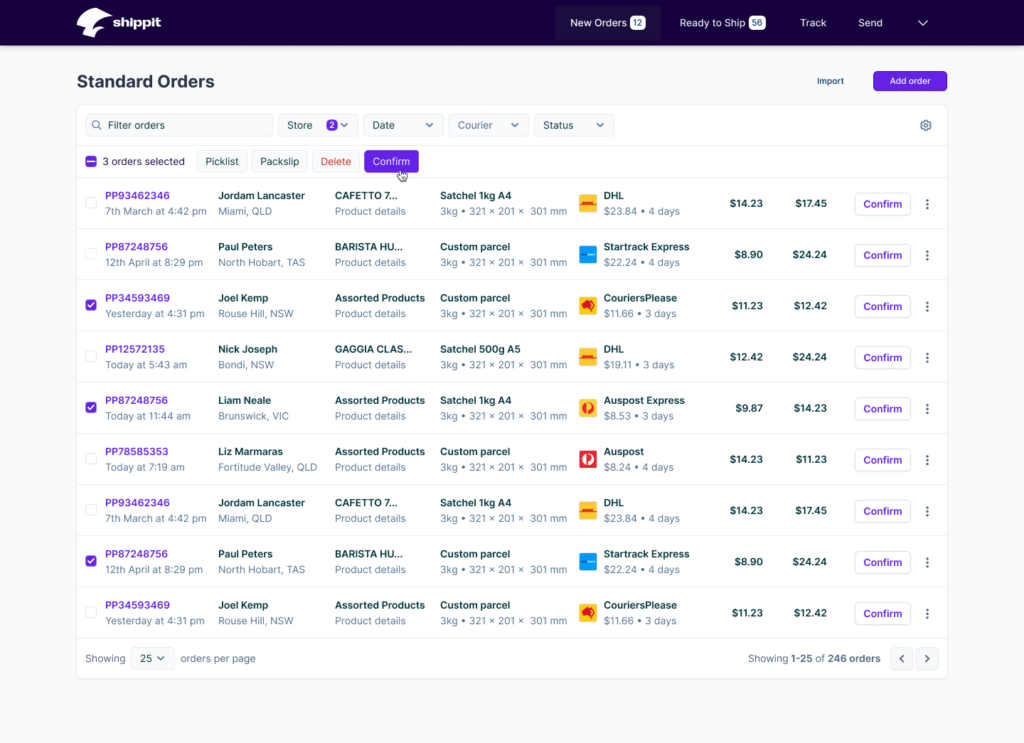 Remember, it's wise to pick and pack your orders before you book your courier. Even though it might seem like a good time-saving trick to book the courier first, and then try to pick and pack the order before they arrive, it's easy to get distracted, and if you have to re-book the courier, it will only take longer and be more expensive.
Use bulk actions
The height of efficiency is working on several things at once, and you don't even have to clone yourself to make it happen. Shippit makes it possible for you to both bulk-book orders and bulk-print shipping labels, saving you time.
To bulk-book orders, you simply need to add your orders to use our recommended CSV template. From there, you can select the desired shipping method for all of your orders and, if you have multiple stores, the desired store for order allocation and pickup location.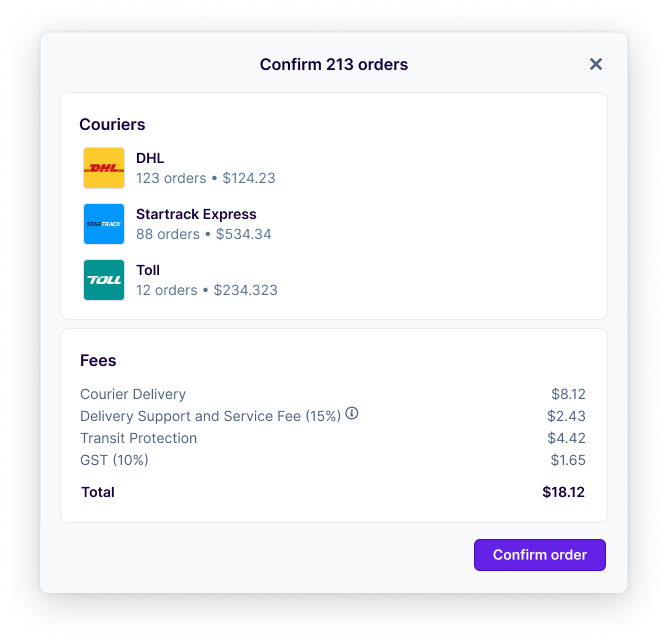 We will flag any errors, including carrier compatibility errors and incorrect post codes, just like we would with any other order.
To bulk-print labels, the solution is easy. You no longer need to deal with different label sizes for different couriers. With Shippit, you can print all your labels in one printer, no matter how many couriers you decide to use.
Handle holiday sales with efficiency
These are just a few examples of some simple changes you can make to spend less time handling administrative tasks and more time serving customers this peak season.
With Shippit, you not only have access to a powerful platform that makes it easy for you to choose the best fulfilment method for every order, you also benefit from our handy tools and shortcuts.