The Power of Returns in Retail
Is your return process riddled with manual effort and visibility issues that are drastically impacting your profitability? You're not alone.

In the fast-paced world of retail, optimising the returns process has become a critical factor in driving success. Customers crave a seamless journey from start to finish, with minimal obstacles on the path to checkout. Ensuring accurate sizing guides, product descriptions, and a frictionless purchase experience are essential.
According to Power Retail's Head of Data, a staggering 79% of online shoppers abandon their initial purchase if the return process and policy are poorly articulated. Providing certainty and clarity to shoppers is crucial for building loyalty and enhancing customer lifetime value. In fact, Shopify reveals that 92% of initial shoppers will return to a business if the product return process is hassle-free.
However, a concerning trend is emerging: 'Change of Mind' returns have skyrocketed from 8% in 2021 to a staggering 13% in 2023. This alarming increase indicates that returns are now an inevitable cost of doing business. To combat this challenge, you must embrace a seamless omnichannel experience that effortlessly connects outbound and inbound parcels. This will be the key differentiator in driving repeat purchases and customer loyalty.
How do retailers combat returns?
So, how can you transform your returns process effectively? Consider your customers' experience, both online and in-store. At the Power Retail Connect Summit, George Photios of G Square stressed the importance of replicating the in-store experience online. Aligning the return process with the physical refund experience presents an opportunity for upselling, minimizing inventory challenges, reducing freight charges, and nurturing customer loyalty.On the other hand, when shoppers return items by post, a full refund is often the default option, leading them to explore substitute products from other retailers.
When designing your returns experience, prioritise the ease of exchanges, product substitution recommendations, and shopper value incentives. Take inspiration from The ICONIC, which offers a full refund of the product price plus an additional 10% to be used towards future purchases, motivating customers to opt for an exchange.
It's crucial to acknowledge the upstream impacts of returns on the already complex last-mile network. Streamlining the returns process not only benefits your business but also minimises disruption upstream. Proper identification of the destination for sortation and processing, whether it's a store, post office, or PUDO (Pick-Up Drop-Off) location, plays a crucial role.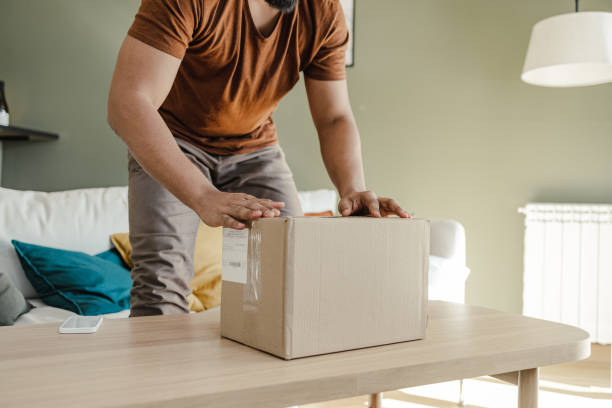 Key Takeaway
Now is the time to reflect on your current returns process. Is it designed to simplify the experience for your customers, or is it a patchwork of inefficient practices that drain resources? By mastering your last-mile delivery, you must also master the return leg to achieve true retail excellence.
Discover how Shippit can help you to streamline your returns process and propel your retail business forward. Don't wait—act now to revolutionise your returns just in time for End of Financial Year sales, Click Frenzy, Black Friday and more.